Oral Health: A Survivor's Perspective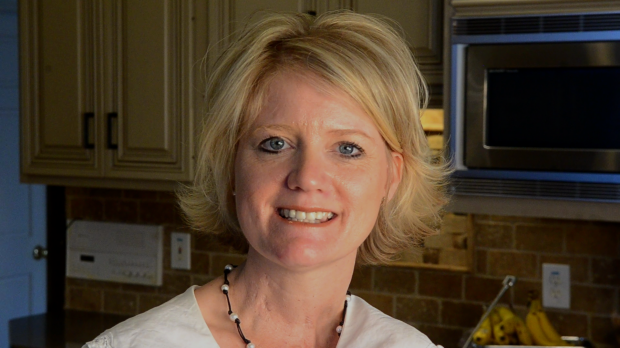 Author: Stephanie Zimmerman
Published Date: January 23, 2019
Let me begin with my backstory.

I was diagnosed with Ewing's Sarcoma as an 8-year-old, 40 years ago in 1978. I was treated with high dose chest radiation and multi-agent chemotherapy, including Vincristine, Cyclophosphamide, Actinomycin-D, and Adriamycin. From that life experience, I went on to become a pediatric oncology nurse, then a pediatric oncology nurse practitioner specializing in survivorship and the potential late effects of cancer treatment. In 2008, my heart began to fail because of the chest radiation and Adriamycin used to save my life as a child. I had treatment-related heart failure, and my only hope at continued life was a heart transplant. Ultimately, my heart died as it was amputated, and a new heart was seated in its place. I am here, now because of the generosity of strangers who said yes to organ donation.

While cancer treatment can save lives, the reality is that it carries a set of risk factors for late effects, and heart transplantation adds another layer of risk.
Now that you know my background, I'd like to share with you a few of the lingering effects of my cancer treatment on my oral health as I was treated at a time when oral care was placed on the back burner with salvage efforts coming at the end of treatment. In my opinion, this was a fear-based approach to oral care though I also acknowledge that they did what they believed to be in my best interest at the time.

Orally, I am at risk for a potentially hideous late effect called osteoradionecrosis of my lower jaw because of high dose chest radiation. Osteoradionecrosis is bone death due to radiation damage to the blood vessels that feed the bone, so to speak. Sadly, my lower left jaw was in the radiation field. My risk is further increased by my being on Prolia injections every 6 months to prevent further bone density loss as I have osteoporosis at the ripe old age of 48 due to my treatment, my heart failure, and the use of prednisone to prevent rejection for 6 months following my transplant.
photo credit: Dental Economics

Because of the heart transplant, I am also at an increased risk of infection in my mouth, in my bloodstream, and around my heart valves. I was recently hospitalized with a blood infection caused by a microbe called streptococcus oralis which is normal resides in the mouth; however, it escaped into my bloodstream likely through a normal, everyday scratch from eating tortilla chips or maybe from bleeding with flossing. It happens to everyone; however, most individual's immune systems take care of it. Organ recipients, however, live every day with a compromised immune system making this scenario a potentially life-threatening situation much like an individual who is neutropenic.
Across my lifetime, I have had a propensity for decay whether that is due to the radiation and its scatter or the lack of good oral hygiene habits during treatment, I do not know. I only know that I've lost track of the number of crowns I have in my mouth, and thankfully, I have good oral hygiene habits and wonderful dental insurance. 
Perhaps, the most bothersome on a daily basis is xerostomia, the fancy word for dry mouth which is the combined result of radiation and the anti-rejection medications that I will take every 12 hours for the rest of my life.

So, what's a girl to do with so many risks to her oral health? Let me share my strategies with you.

• Routine cleaning every 6 months
• Address any issues in a timely manner
• Stay well hydrated and always have water at hand
• Oral Moisturizers
Let's talk oral moisturizers! 

I was introduced to Jill and Side Effect Support (SES) about 2 years ago; I interviewed her for a webcast I was co-hosting at the time. Jill sent me a 'goodie box' so that I could sample the product line, and let me tell you these products revolutionized my oral health. In addition, the education she provided along with the products was incredible.

The products that are staples in my bag are the Spry Moisturizing Spray and Spry Moisturizing Gel. I have one on my desk and a miniature in my purse. If my mouth gets dry while I'm working or out and about, I just take a couple of sprays and BOOM! my mouth is nice and moist. I keep the gel plus a spare at my bedside and swirl it around my mouth before I go to sleep and repeat if I wake up during the night with dry mouth which is a common occurrence.

Other favorite products include the IntelliDent Toothbrush Shields to protect my toothbrush from being contaminated by bacteria, and Spry gum [green tea is my FAVE]. The whole product line produces results at an affordable price. While the side effects will occur, there is no reason to suffer. SES products minimize suffering at an affordable price while preventing complications and refortifying teeth along the way.
About The Author:

Stephanie Zimmerman, MSN: Wife. Mom. Keynote Speaker. Blogger. Nurse. Mentor. Childhood Cancer Survivor. Heart Transplant Recipient. Cancer Survivorship and Organ Donation Advocate. Change Agent. Tiny but oh-so Fierce.
You can see Stephanie's Blog, Living The Cure at https://livingthecureblog.wordpress.com/ and speaker information at https://www.stephaniedeezimmerman.com/
Offers From Our Partners: