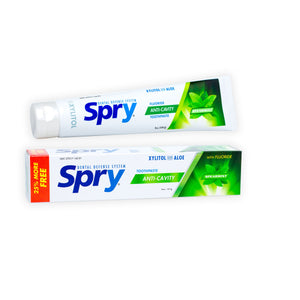 Keep your path to a beautiful smile extra smooth by brushing with Spry Anti-Cavity Spearmint Toothpaste. This unique formula uses naturally sourced fluoride for its cavity-fighting and remineralizing abilities, xylitol and cranberry extract to keep harmful bacteria from sticking to teeth and gums, and Aloe vera to soothe irritation.
And Spry didn't stop there! They also made sure to leave out questionable ingredients like triclosan, sodium lauryl sulfate (SLS), and parabens. Who knew you could "smooth talk" your way out of cavities?
Offers From Our Partners:
Bulk quantity products for professional caregivers.
Click Here