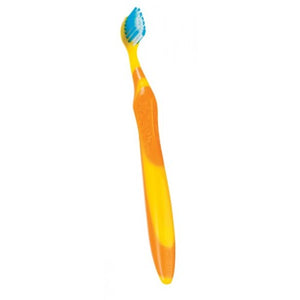 Compact head with soft bristles
Technique® Soft Kids Toothbrush. Quad-Grip handle helps guide a child's hand to correctly position the toothbrush at a 45 degree angle for the most effective below-the-gumline cleaning. Blue outer bristles clean tooth surfaces and massage the gums. Soft, end-rounded bristles with raised center rows gently clean teeth and gums. Oval head for easy access in hard to reach areas.
Offers From Our Partners:
Bulk quantity products for professional caregivers.
Click Here