Why Denture Wearers Still Need Regular Dental Check-ups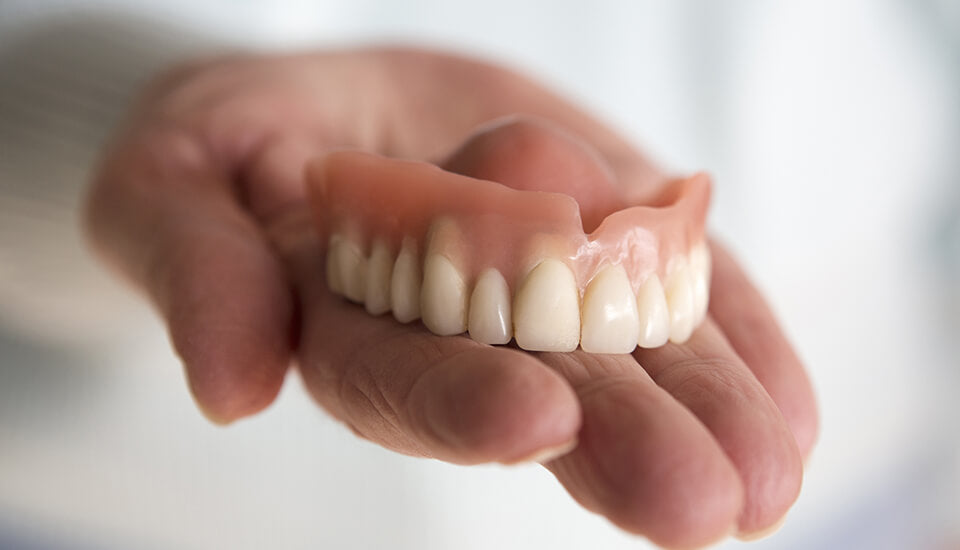 For those who wear dentures, scheduling annual trips to the dental office may seem unnecessary, but can play an important role in your overall health. A thorough examination of your mouth can identify signs of cancer or infection.
Oral cancer screenings are important for us all and early detection is vital. There is debate on whether dentures can increase the risks for developing oral cancer. According to the American Cancer Society, "It has been suggested that long-term irritation of the lining of the mouth caused by poorly fitting dentures is a risk factor for oral cancer. But many studies have found no increased risk in denture wearers overall."
"Poorly fitting dentures can tend to trap agents that have been proven to cause oral cancer, such as alcohol and tobacco particles, so denture wearers should have them checked by a dentist regularly to ensure a good fit. All denture wearers should remove their dentures at night and clean and rinse them thoroughly every day."
Denture wearers who have been diagnosed with cancer should have an oral exam prior to starting treatments. This will allow any necessary adjustments or relining to avoid irritation that could lead to mouths sores and infections. Denture wearers who are going through cancer treatments are at much greater risk of developing a specific type oral infection called thrush, also known as Oral Candidiasis. Denture stomatitis is a condition where gums and soft tissue of the mouth become irritated and inflamed from wearing an ill-fitting denture or not cleaning the denture thoroughly on a regular basis. This creates ideal conditions for Candida growth, especially with a weakened immune system.
Protect your health by seeing your dentist regularly. Learn more about The Link Between Dentures and Oral Cancer HERE.
Read 7 rules for denture care.
Denture wearers can find oral care products at Side Effect Support
Offers From Our Partners: