Where the Sugar Bugs Live to the RESCUE!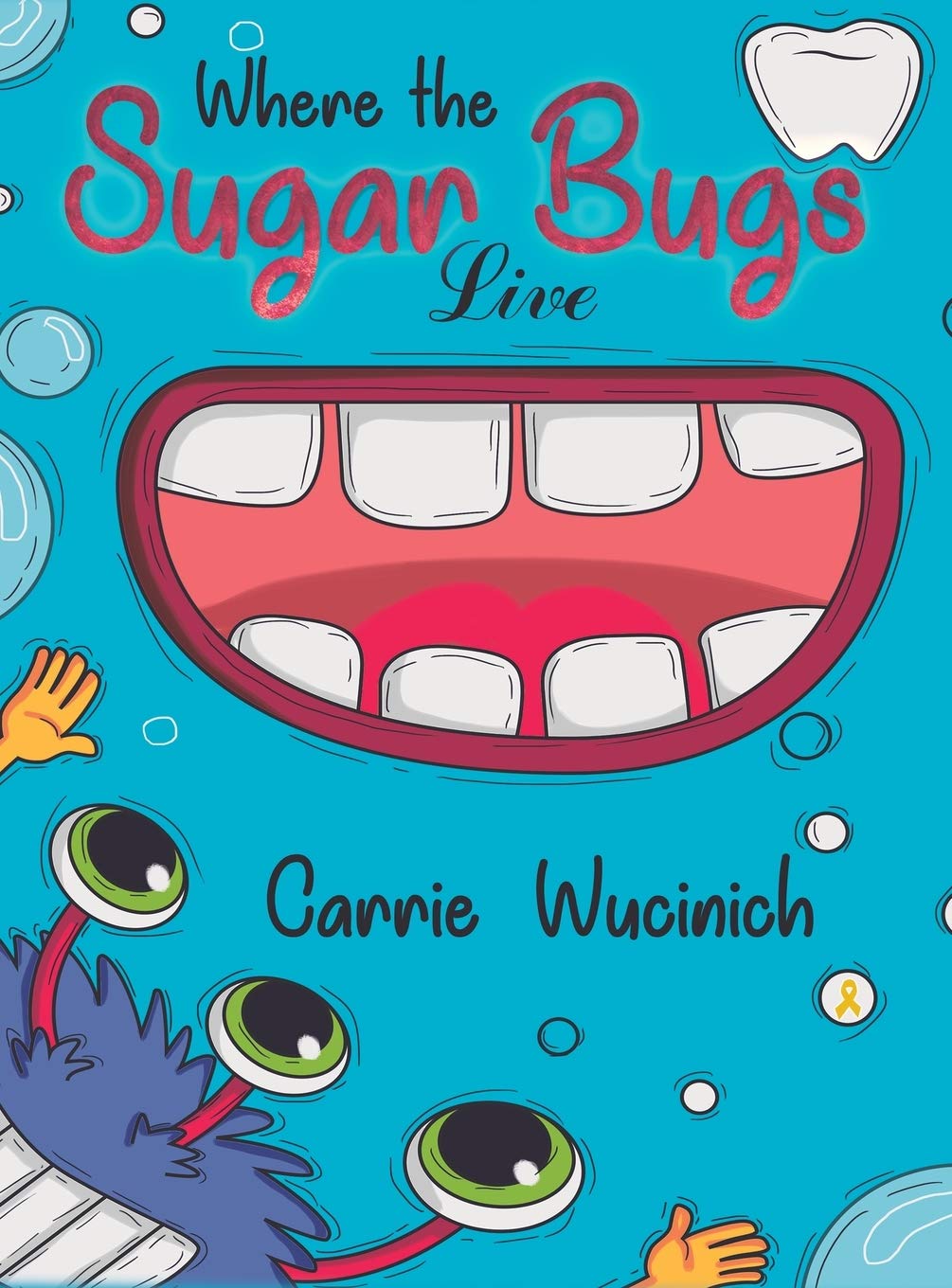 A very special Thank You to Carrie Wucinich for sharing information about Where The Sugar Bugs Live with us! 
Where the Sugar Bugs Live to the RESCUE! by Carrie Wucinich
Dental is all I know, I started working as a dental assistant when I was still in high school.  I always loved seeing the pediatric patients. When I made my way to Las Vegas, I knew that I wanted to find a pediatric dental office to call home. I was lucky enough to find an office that I absolutely loved. I was surrounded by amazing doctors and all we did was talk about sugar bugs with our patients. I also experienced parents, so frustrated and even crying, because their children were not compliant and refused to brush. I wasn't a parent at this time so I had absolutely NO CLUE how hard the task was. My nephew was born and I got a little taste of the difficulty, but really understood the struggles when I had my own children. It was sooooo hard to get my son to comply, I couldn't believe it! That was the moment when I knew parents and their children needed this book!
This book is not only helping children and their parents, it is giving back to children that hold a very special place in my heart. When my son was first born, I met a woman who had recently lost her son to pediatric cancer. The pain she was experiencing I could feel because I had just become a mom myself. I was hysterical and vowed that night I would do anything I could to help Mary and any families experiencing this terrible circumstance. I knew this book could be a way to help and that is why a portion of the proceeds go back to children fighting cancer.
Recently, during National Children's Dental Health Month, I was able to rally with some very amazing people in the dental industry. Jill was my go-to gal. She was such a HUGE help when it came to making sure we got the right products the children would need while going through chemo and radiation treatments. With the proceeds from my book and donations, we were able to provide beautiful gift baskets FULL of toys and goodies! The smiles that were created through these baskets made me the happiest human on earth. Not to mention the parents were beyond grateful that the products donated were ones specific for their children fighting cancer.
I have learned so much in my journey so far and can't WAIT to see how my book can help so many children in the future.  My goal is to create the circle of giving back.  There is such a HUGE need for dental education in underserved areas and families are put in such a financial burden while going through cancer treatments with their child. If I can get books donated to the underserved areas, I can turn around and give proceeds back to the cancer families.
 "Where the Sugar Bugs Live" is on a mission and I can't wait for you all to see this journey unfold! If you would like to be a part of something BIG visit Wherethesugarbugslive.com and purchase a book today!
 Carrie
Carrie Wucinich graduated dental hygiene school in 2008. Practiced in the same office for 8 years then started the journey of mom life. She just recently started temping and absolutely loves being back with her patients.
Wherethesugarbugslive.com
Carrie@wherethesugarbugslive.com
Find oral health products at Side Effect Support and by clicking on the images below:
Offers From Our Partners: