Sugar Bug Fun Bundles for Children's Hospital of Wisconsin Oncology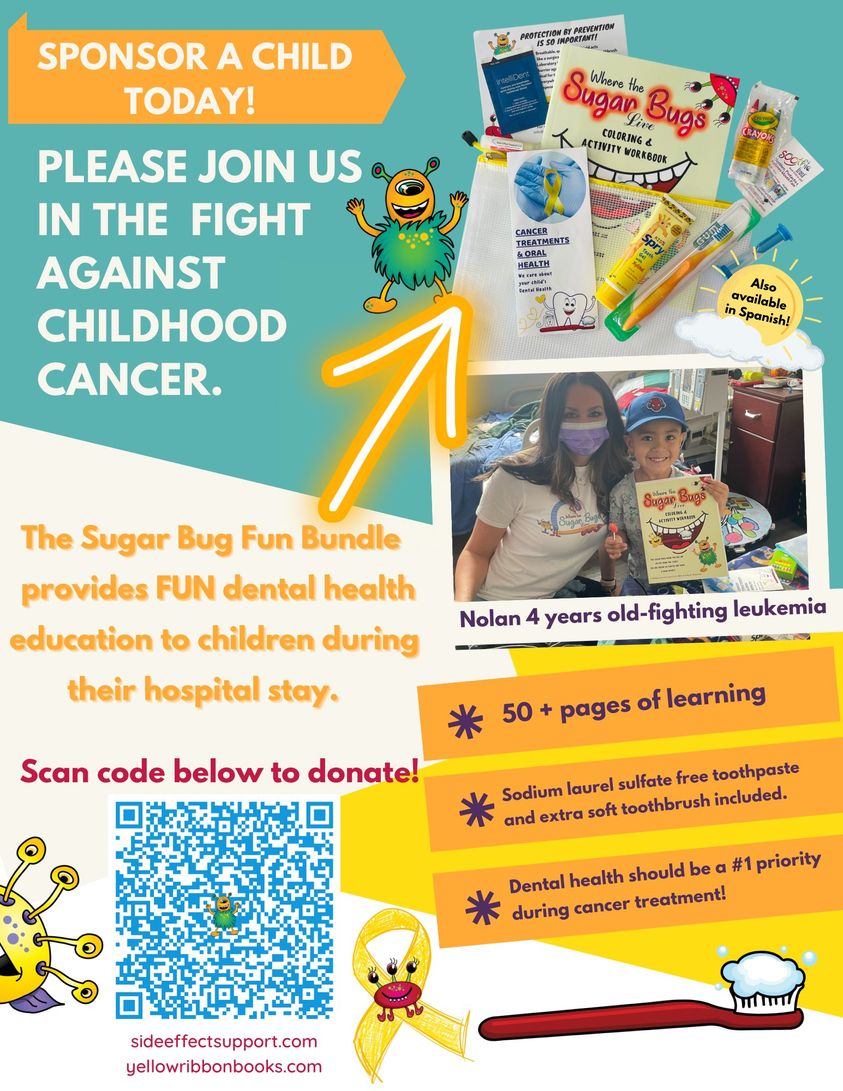 Join us in helping children in treatment at Children's Hospital of Wisconsin Oncology by sponsoring a special Sugar Bug Fun Bundle! These kits have passed stringent legal and compliance approval and the wonderful nurses are excited to implement them into their routine.  
Each Sugar Bug Fun Bundle includes:
4 pack of Crayola Non-toxic Crayons
Side Effect Support Pediatric "Cancer Treatments & Oral Health" brochure
Kid's Spry Tooth Gel
GUM child's toothbrush
IntelliDent Toothbrush Shield sample card
2-minute sand timer
Soothie frost discount card
Petroleum-free Side Effect Support Lip Balm
How you can help:
Bundles can be sponsored for $25 each by individuals, businesses, or organizations. The addition of sales tax is required for Wisconsin residents. 
Simply click the Sugar Bug image below to sponsor a kit (or kits) for Children's Hosptial of Wisconsin today!
Let's make a difference in the life of a little cancer warrior!
Would you like to sponsor Sugar Bug Fun Bundles in your area? Please reach out to Jill at Jill@SideEffectSupport.com or Carrie Wucinich (author of "Where the Sugar Bugs Live") at wherethesugarbugslive@hotmail.com to find out how!
Learn more in the Inside Dental Hygiene article, "Dental Hygienists Collaborate to Help Children With Cancer" by clicking on the image below:
And don't forget, a protion of every sale of "Where the Sugar Bugs Live" books helps to support children with cancer.
Sugar Bug Image Credit: Carrie Wucinich
Offers From Our Partners: