Side Effect Support Proudly Serves Oral Care Program at CARTI Cancer Center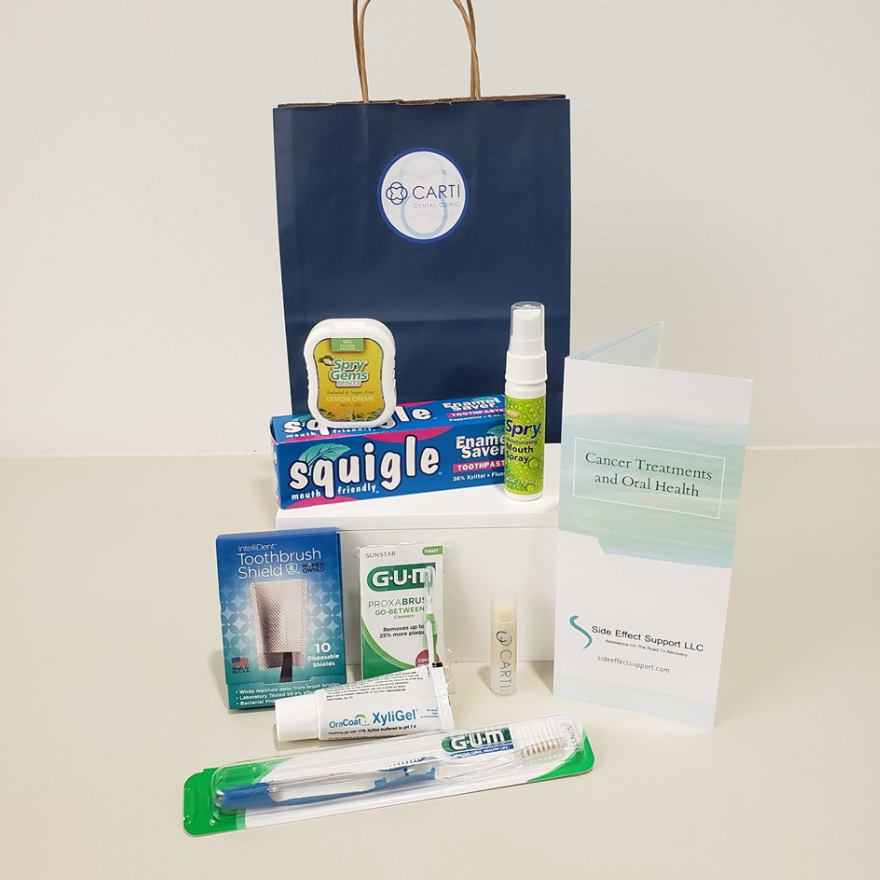 CARTI Cancer Center, in Little Rock, Arkansas, recently received $2500 from the Delta Dental of Arkansas Foundation to help provide oral care supplies from Side Effect Support LLC to 100 patients being treated for cancers of the head and neck region.
We are thrilled to play a role in CARTI Cancer Center's amazing patient-centered approach to care. Their attention to oral health and proactive approach to reduce oral side effects of treatments truly sets them apart in the healthcare industry.
Through the Mini-Grant program, the Delta Dental of Arkansas Foundation seeks to expand access to oral health care in underserved areas. Grant recipients were selected based on the innovativeness of the proposed project and its potential impact on the oral health of Arkansans.
"We are proud to recognize the work being done by CARTI Cancer Center by selecting it as one of our grant recipients," said Chrissy Chatham, executive director of the Delta Dental of Arkansas Foundation. "By increasing access to dental care, we can help improve the oral and overall health and well-being of children and adults by preventing serious health issues down the road."
Patient feedback for the oral health "Rescue Kits" has been positive!
Helped with " the dryness and mouth feeling clean", "discomfort from dryness"
Did you find the products helpful during your treatment…"Yes", "Very much so", "Yes I did"
Do you feel the Rescue Bag would be beneficial for future patients like yourself? "Yes", "Yes indeed!"
For more information, also see: 
Delta Dental Community Impact Report 2019 page 16
Special Collaboration Benefits Cancer Patients
Offers From Our Partners: