Relieving Side Effects of Cancer Treatments with Acupuncture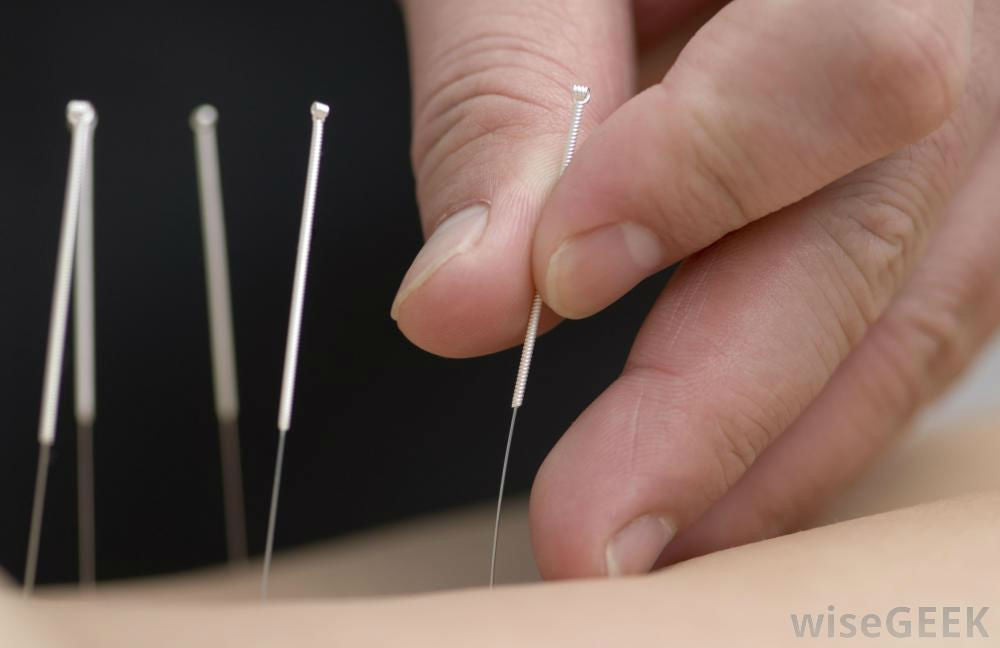 Side Effect Support LLC is so grateful to Brittany Schultz L.Ac., M.S. Ac., Dipl, Ac (NCCAOM) for contributing her expertise to this post. For additional information, please visit Brittany's website Acupuncture By The Lake.
Relieving Side Effects of Cancer Treatments with Acupuncture 
Those who suffer from the side effects of chemotherapy/radiation, acupuncture may be your therapy of choice. Chemotherapy/radiation has contributed to a multitude of symptoms post treatment and patients are looking for relief. Acupuncture has been incredibly effective in helping ease chemotherapy induced nausea, fatigue, pain, dry mouth, insomnia and more.
Chemotherapy/radiation has been shown to be invasive to tissues throughout the body. This leaves patients feeling fatigued. When the body's strength is compromised, it can be difficult to run its normal systems. Patients may then struggle with pain, neuropathies, hot flashes, fatigue, dry mouth and insomnia. Acupuncture has been shown to increase the immune system, qi, blood health, blood flow and lower stress. Therefore easing a person's symptoms, as well as, increasing chances for a better quality of life.
Acupuncture may assist the recovery of chemotherapy/radiation or those who are currently receiving it. Many oncologists agree that a multidisciplinary approach for cancer patients yields a better outcome of remission. Oriental medicine utilizes acupuncture treatments, dietary changes, lifestyle management and herbs to improve these chances. Acupuncturists use needles, moxabustion (heat therapy), cupping, electrical stimulation and herbal remedies to achieve desired results.
Acupuncturists help identify the cause of the disharmony in the body (1). They focus on supporting "Qi" (life's energy, movement, and resources), blood, yin and yang. Almost all of your body's systems depend on these for a quality of life. By supporting them, you may lower chances of pain or disease.
Blood helps support the health of tissues, as it carries nutrients and oxygen to them. It also filters out toxins, waste products and Co2. Maintaining a healthy state of blood then supports qi. Blood is the mother of qi, therefore, qi is what we recognize as movement and life's energy. This energy supports the nervous system, immune system and endocrine system. Some of which may be compromised during chemotherapy/radiation.
Yin and yang create balance in the body. Yin is the cooling lubrication that helps your body maintain moisture, rest and recover. Yang supports movement, energy, action and heat. When receiving chemotherapy/radiation; both yin and yang are altered and damaged.
Yin is the most effected by treatment. There is a loss of fluid and moisture. This cascades a myriad of symptoms, in particular dry mouth, known as xerostomia. Xerostomia affects a number of people. Acupuncture may help ease dry mouth.
"Dry mouth is a condition in which your mouth is unusually dry. Dry mouth is a common problem that may seem little more than a nuisance. But a dry mouth can affect both your enjoyment of food and the health of your teeth. The medical term for dry mouth is xerostomia." (2) There a many types of acupuncture for treating dry mouth, decreased health of gums, glands and teeth. Research your area for an acupuncturist who specializes in treatment of the symptoms you may be experiencing.
Acupuncture treats many conditions and states of health. Working together with both eastern and western medicine increases the benefits of the patient. While recovery may be a difficult, acupuncture may be one of the therapies incorporated to increase comfort and recovery from chemotherapy/radiation.
Written By: Brittany Schultz L.Ac., M.S. Ac., Dipl. Ac (NCCAOM) December 2013
References.
1.The Foundations of Chinese Medicine, Giovani Maciocia. Second Edition, 2005. Page 237.
2.Website:  http://www.mayoclinic.com/health/dry-mouth/HA00034 . By Mayo Clinic Staff. December 2013.
Offers From Our Partners: