HOW CANCER TREATMENTS CAN AFFECT YOUR ORAL HEALTH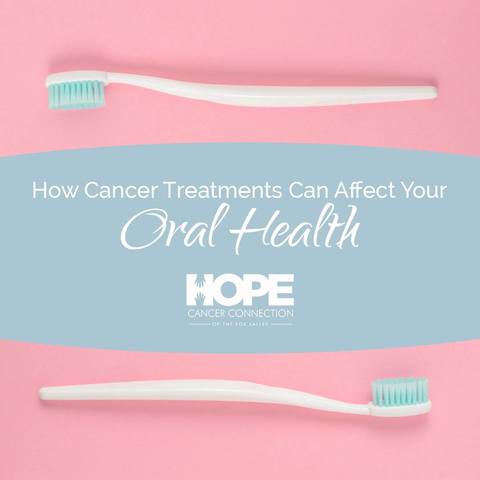 A healthy mouth is vital to achieving overall health. It can be of particular importance during cancer treatments. It is not only a concern for comfort but can also prevent delays in treatments and risks of infection that could potentially spread to other areas of your body.
Many types of chemotherapy or radiation therapy to the head & neck region, as well as some targeted therapies can cause significant changes in the mouth, the two most common being Dry Mouth and mouth sores called Oral Mucositis.
Read more by clicking on the Hope Cancer Connection logo below:
Offers From Our Partners: