CloSYS Oral Rinse Eliminated COVID-19 Virus up to 98.4% in 30 Seconds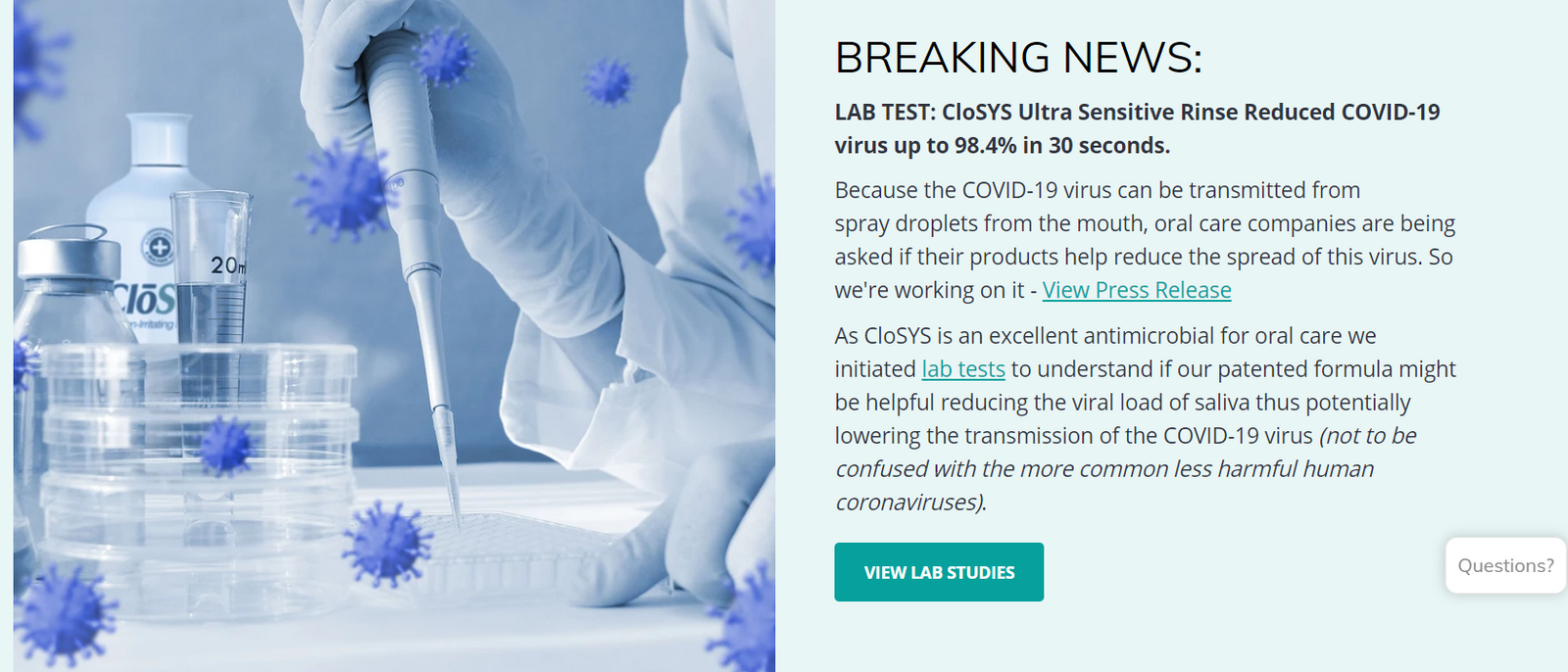 The makers of CloSYS Oral Rinse 
have some exciting news about the first step lab results of 
ClōSYS Oral Rinse
and its effect on
 

SARS CoV-2
, the novel coronavirus that causes 
COVID-19
.  Note: the results are just in vitro results and more studies are needed.
Lab Tests: ClōSYS Oral Rinse Eliminated COVID-19 Virus up to 98.4% in 30 Seconds
SCOTTSDALE, Ariz. (Aug. 31, 2020) -- Rowpar Pharmaceuticals Inc., the makers of the ClōSYS brand of toothpastes, mouthwashes and oral sprays, announced today that an in vitro laboratory analysis showed that ClōSYS Ultra Sensitive Oral Rinse reduced SARS-CoV-2 (COVID-19 virus) up to 98.4% within 30 seconds without the use of any harsh chemicals like alcohol, hydrogen peroxide or povidone iodine.
The study of ClōSYS Ultra Sensitive Oral Rinse was conducted at MRIGlobal, an independent laboratory in Kansas City that is accredited to test highly infectious viruses like SARS-CoV-2, the virus that causes the COVID-19 disease. A second independent accredited lab, Microbac Laboratories, Inc. in Sterling, Va. provided similar results. The studies can be found at
ClōSYS.com/covidstudy
.
Click on the photo to find CloSYS Ultra Sensitive Oral Rinse 
Offers From Our Partners: