The Non-Invasive Caries Therapy Guide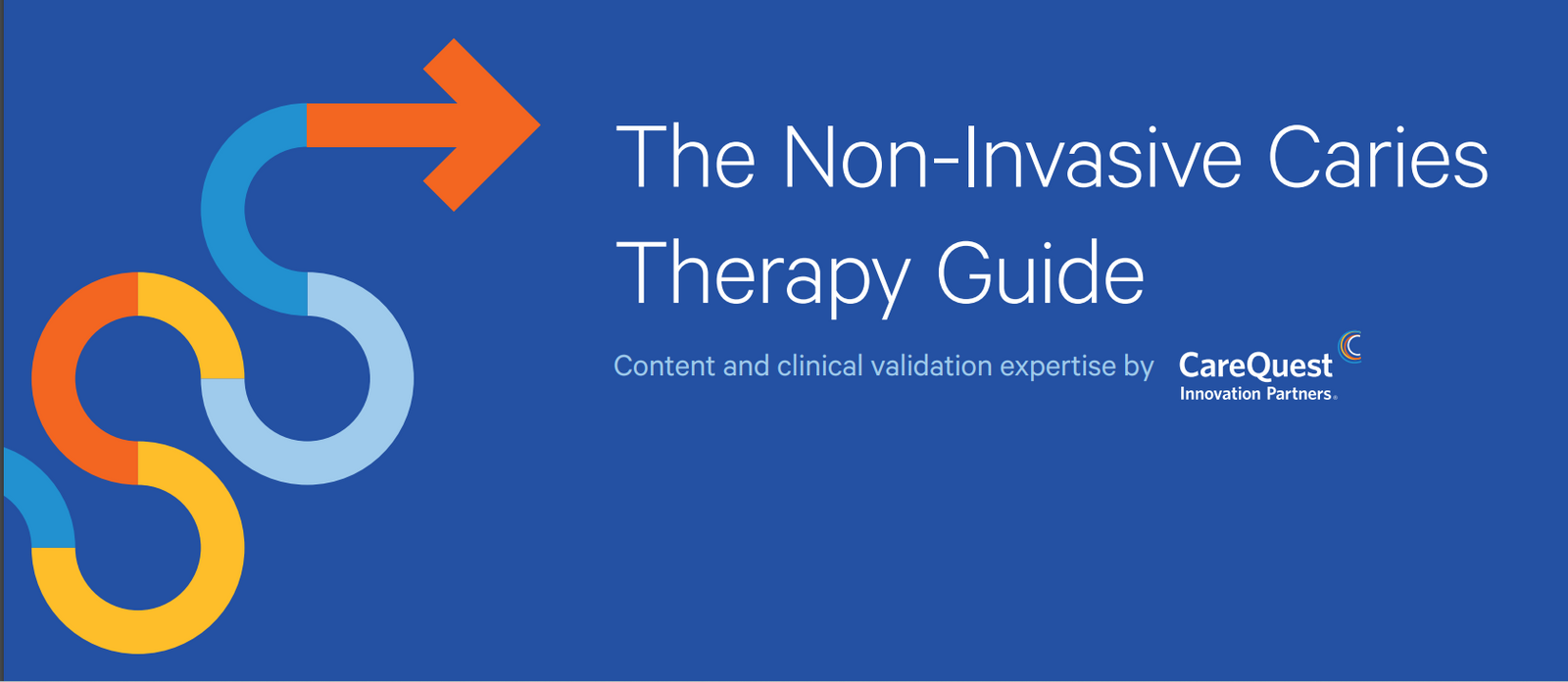 CareQuest's Non-Invasive Caries Therapy Guide is an illustrated manual on diagnostics, preventives, and therapeutics to fight dental caries without removing tooth structure, including instructions and tips to:
Differentiate active vs. arrested caries lesions
Apply silver diamine fluoride, self-assembling peptide P11-4, and more
Perform the Hall Technique
Goals of the Guide
Increase access to care by decreasing reliance on invasive dentistry
Transform the oral health workforce by empowering non-dentists to manage dental caries
Improve clinical outcomes by optimizing clinical technique
Lower barriers to adopting evidence-based techniques
Download the FREE Guide HERE
NOTE: In January 2023, CPT code 0792T was published for Silver Diamine Fluoride (SDF) treatment. This Category III code will allow medical offices to track and bill for SDF treatments in medical practices. This new code goes into effect in July of 2023.
You can view the panel actions HERE 
Visit our friends at Elevate Oral Care for access to products like SDF, additional resources, and team education at https://www.elevateoralcare.com
Offers From Our Partners: