Oral Therapies to Consider for the Oral Cancer Survivor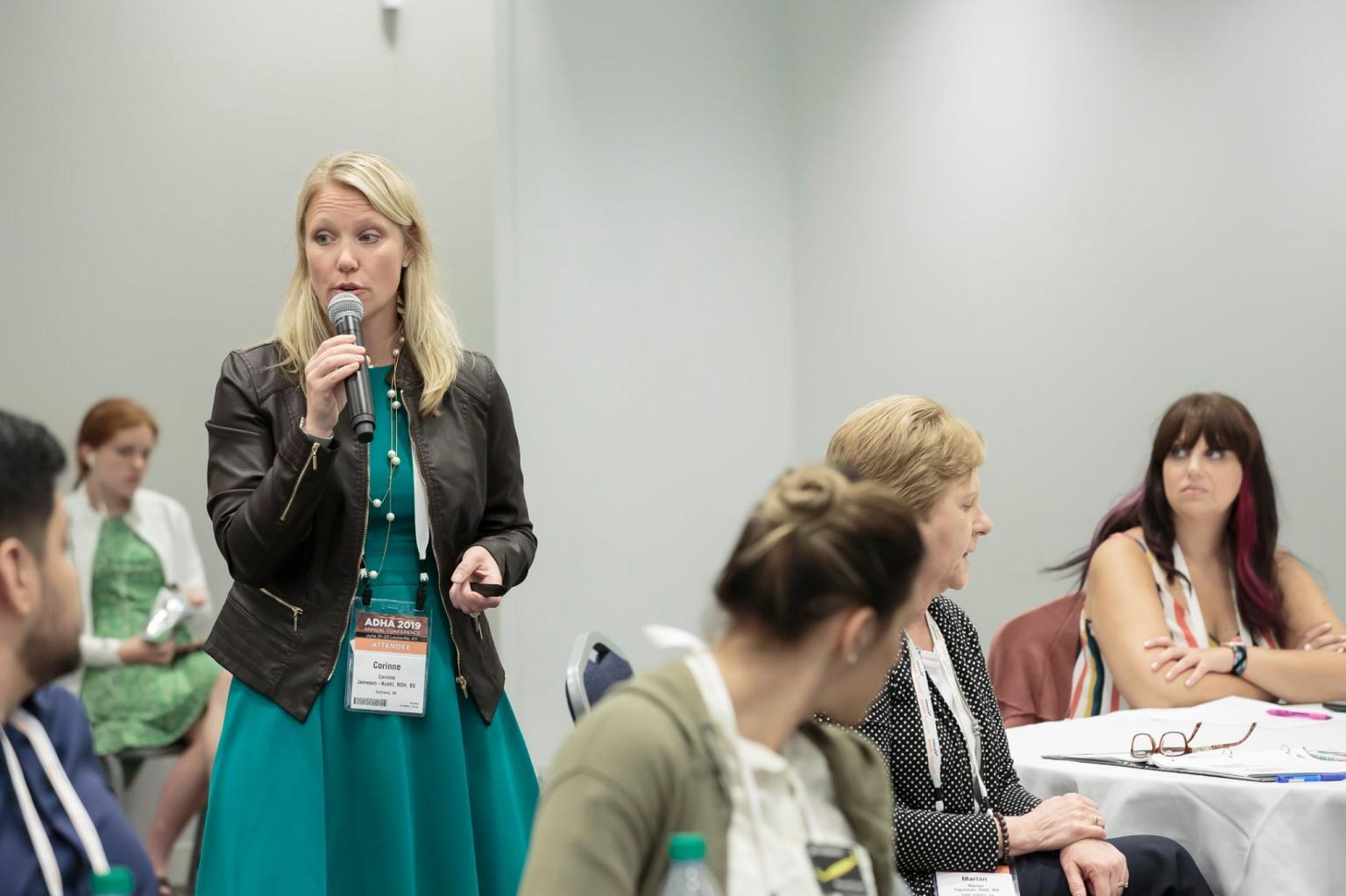 By Corinne Jameson-Kuehl, RDH, BS
Oral Cancer is a horrific demobilizing disease where patients undergo excruciating surgeries, radiation and chemotherapeutic treatments. While early detection intervention correlates with the survival rate, the continued grim statistics show the survival rate is just 50% over 5 years  (oralcancerfoundation.org). Those who survive live with the dramatic side effects that never completely go away. Disfigurement, severe speech and swallowing dysfunction and consistent neck and facial pain become the new normal. Which oral health care providers are best to equip the oral cancer survivor?
The Dental Hygienist plays a vital role in the oral hygiene education of an Oral Cancer patient. Preparing patients for the expectation of oral flora changes before, during and after treatment is imperative. Dental Hygienists are able to recommend relief products for increased caries protection, xerostomia, and mucositis.
Speech therapists utilize techniques for speech, swallow patterning and food texture introduction. As the patient becomes more familiar with the new shape, size and feel of the tongue; function can be restored. Orofacial Myofunctional Therapists focus on teaching personalized exercises to develop weakened orofacial muscles, and to improved tongue and breathing posture. Intra-Oral massage is vital to keep the blood flowing, and nerves and muscles awakened. Gentle sustained pressure on connective tissue work to eliminate pain and alleviate restriction and restore motion is accomplished through Myofascial Release. Many of these specialists work in private practice, but can also be found within Oncology departments.
Oral cancer survivor Eva Grayzel (SixStepScreening.org) states, "I credit the myofascial work I had with the treatment for swallowing and speech involve ability I enjoy today. In addition to a series of treatments, my therapist taught me how to do an intra oral massage which I continue to do to this day. I believe the good quality of the blood supply in my lower jaw is proof despite the effects of a maximum dose of radiation to the area."
While the Dental Hygienist provides a personalized oral regimen and products for comfort, the Speech, Orofacial Myofunctional,and Myofascial Release Therapists are key providers to start the path of rehabilitating damaged muscles and encourage direction of new muscular patterns. Although, every patient's journey and treatment experience varies, an evaluation for improved oral and facial function is well worth the visit.
About the author:
Corinne Jameson-Kuehl, RDH, BS, OMT is from Hartland, Wisconsin and the owner of Custom Dental Solutions. Corinne graduated from Marquette University, and the Coulson Institute of Oral Myology. She is an experienced private practice clinician, practice development consultant and previous dental staffing company founder and owner. 
Corinne's professional interests include writing articles and presenting continuing education to dental audiences across the nation.  She is a regional coordinator for the  Oral Cancer Foundation and was the 2016 recipient of the Sunstar Butler Award of Distinction.  Her professional memberships include: ADA, ADHA, Seattle Study club, AADOM, AADH.  Along with Dental and Business education, Corinne holds numerous Human Resources certifications including DISC, Driving Forces and Emotional Intelligence to better ensure employment success!
Corinne and her team at Custom Dental Solutions provide "hands on" practical business development and proven solutions to owners of small businesses focusing mainly on private practice dental offices.  It brings her great reward to see her clients navigate changes successfully in their personal and professional lives.
Offers From Our Partners: