How To Be A Side Effect Supporter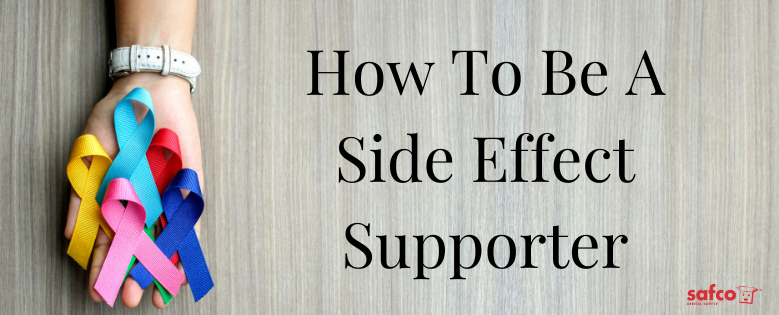 Many thanks to Amanda Hill, RDH and Safco Dental Supply for highlighting Side Effect Support!
By Amanda Hill, RDH, BS
Have you ever had a patient disclose a new cancer diagnosis while sitting in your chair or learned of a family member's struggle and wondered what to say?  Aside from offering concern, as an oral health professional do you know the best way to support people going through cancer treatment and beyond?
If I think back to hygiene school, I can conjure up pictures of thrush and mucositis as side effects of cancer treatment but I'm not sure I knew what to recommend.  When I think chemo and radiation dry mouth and acid erosion come to mind.  But if I'm being honest I don't really have any solid professional advice to impart.  Let alone the confidence to be a true advocate for my patient.
Read more by clicking the Safco logo below:
Offers From Our Partners: