Enhancing early detection of oral cancers with VELscope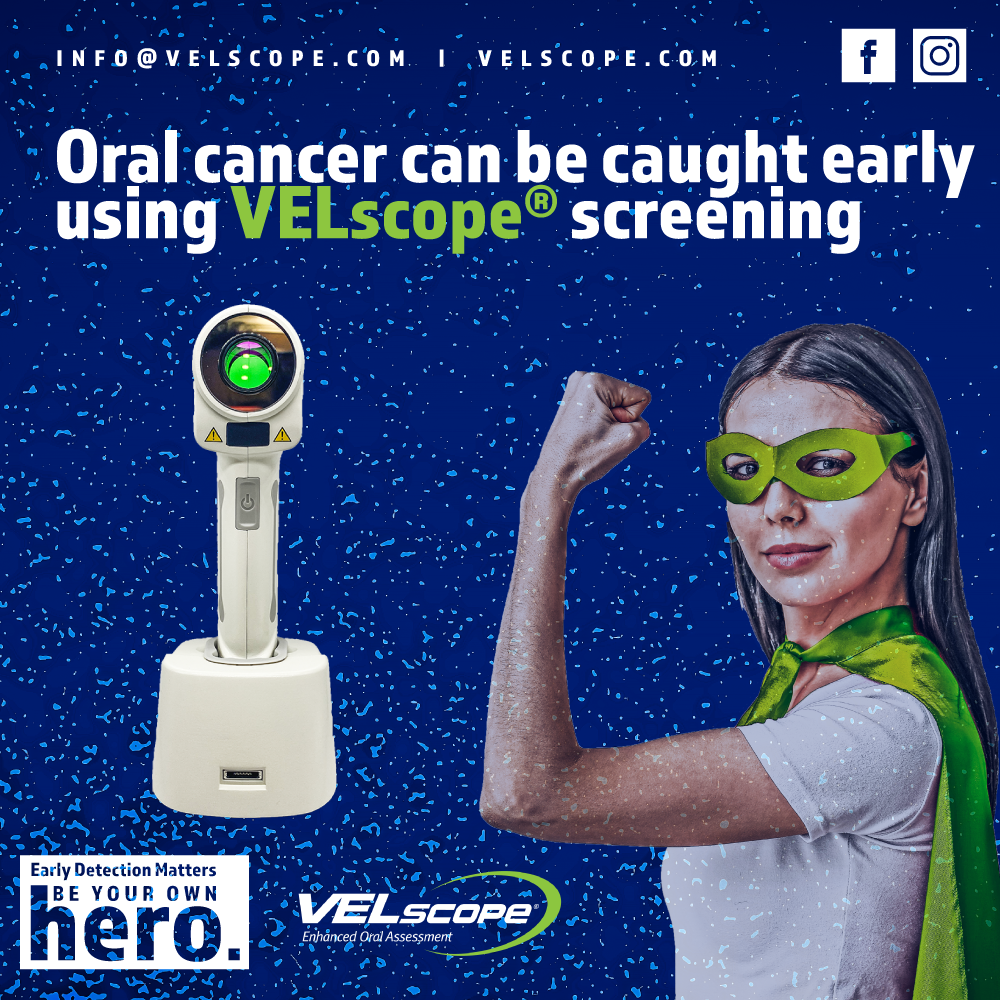 VELscope® Enhanced Oral Assessment System has been helping clinicians visualize oral mucosal abnormalities, including oral cancer, since its launch in 2006. The VELscope has changed the oral mucosal screening landscape.
The VELscope offers hope for the early discovery of oral disease, including precancer and cancer.
Oral Cancer 5 Year Relative Survival Rate
VELscope not only enhances visualization of cancer related lesions but also many other types of more common abnormalities which when found promptly and dealt with appropriately can improve patient health and benefit quality of life.
There's no reason not to make it part of your practice's standard of care.
The VELscope Enhanced Oral Assessment System is centered on a handheld scope that is used by clinicians to illuminate oral tissues with blue light and visualize the resulting natural tissue fluorescence.  This fluorescence enhances the traditional oral examination by allowing visualization of abnormal areas that may not have been apparent or even visible to the naked eye.
The VELscope system is an adjunctive device which means it must be used together with and as a supplement to the traditional intra and extraoral head and neck exam. Unlike other adjunctive devices used for oral examinations, the VELscope does not require any dyes or prolonged testing procedures. In fact, a VELscope exam can be performed in the dentist's office during a routine hygiene exam in about two minutes.
Whether you begin your journey on our courses website or choose the flexibility of video learning, our courses are designed to help you along your path.
Learn more by clicking on the image below:
Offers From Our Partners: